Serving False Creek Since 1981
False Creek Dental Centre is a special place.
From the moment you walk in, you'll be greeted and cared for by our compassionate staff. You can enjoy a breathtaking view of False Creek while our skilled dental team helps you address your dental needs and goals.
Along with our comforting surroundings and timely service, we're proud to offer complete clinical dental care, whether you need a routine cleaning or a total smile overhaul.
We celebrate diversity and are committed to creating an inclusive environment for all employees.
Choosing False Creek Dental Centre means choosing education, trust, and fun! Book your appointment with us today.
Schedule an Appointment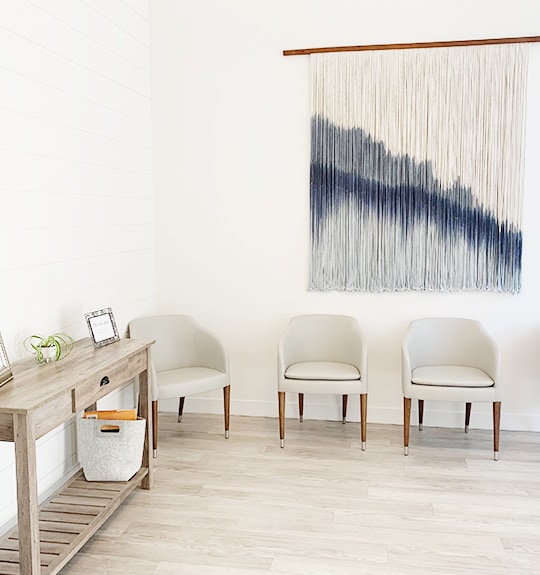 Our Mission
We provide excellent dental care and education in an
oasis of comfort and security.
We are committed to:
kindly serving our patients (our dental family)
as we would want to be cared for
striving to be at the forefront of dental
knowledge and expertise
working in concert with our patients, each
taking responsibility for his or her part
earning our patients' confidence
providing a visit that our patients consider a
luxurious time for themselves
making a positive difference in our patients'
lives – beautiful, healthy teeth are important!
working together as a team in a spirit of mutual
-support, respect, and accountability
devoting ourselves to prevention in both the
areas of health and the environment
Core Values
Uncompromising Sterile Techniques
Your safety is our priority. That's why we follow a high standard of infection control.
We use advanced equipment and modern sterilization techniques to keep every patient healthy when they visit us. Our sterilization system operates above and beyond the guidelines of the Canadian Dental Association and the College of Dental Surgeons of British Columbia.
Education & Prevention
Amazing dental care starts with education and prevention.
We educate our patients so they can become confident advocates in their dental care and truly understand their oral health.
With thorough exams and regular maintenance, you can enjoy stress-free dental care that works for you.
Dentistry Without Judgment
We know that going to the dentist can feel intimidating, especially if you haven't been in a while.
We want to help you relax. We will not judge you, regardless of the state of your teeth, jaw, and oral health. We believe effective dental care requires patient-doctor trust. And we know trust is built with compassion, acceptance, and reliability. We are thankful and proud of you for having the courage to show up.
Your health and confidence are the most important thing to us: don't let fear of judgment stop you from getting the dental care you need. We're here to help you.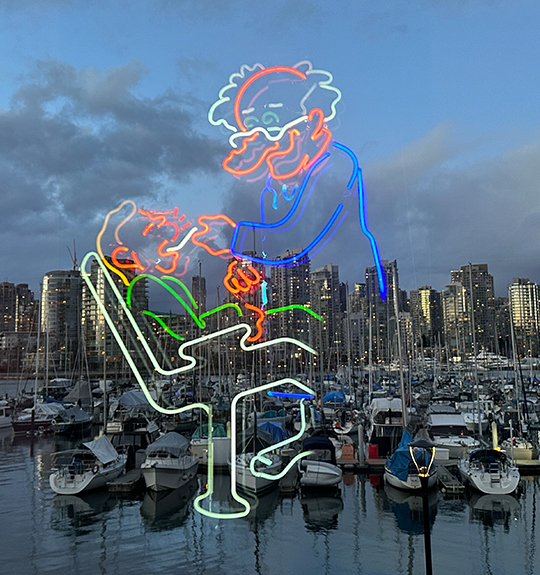 The Historical Neon Presence
Neon signs have been around for decades and are a part of Vancouver's cultural landscape. The iconic "Beatty Street Neon Sign" installed in 1971, was unveiled to celebrate the city's centennial celebration and remains an integral part of the city skyline to this day.
Neon art can be found across Vancouver, from independent businesses like salons, bars, and restaurants to large displays on buildings like the Granville Street Bridge.
There are only a few of the historic neon signs left in Vancouver and we want to keep this history vibrant!
Neon Signs Around Vancouver
The Smilin' Buddha Cabaret
The Smilin' Buddha Cabaret was a symbol of Vancouver's entertainment scene for many years that attracted musical acts like Jimi Hendrix. The sign now lives at the Museum of Vancouver.
Vogue Theatre
The Vogue Theatre neon sign resides on the Granville Strip. The sign has persevered through the ages and features an iconic red and yellow neon design.
The Orpheum
Originally built in 1927, the Orpheum sign marks the resilience of this cultural space that has shifted from Vaudeville to movies to concerts.
Our Location
You can find us off Moberly Rd., right on the seawall. Our clinic is fully wheelchair accessible with a beautiful view of the water.

Our Address
676A Leg In Boot Square

Vancouver

,

BC

V5Z 4B4
Hours of Operation
Monday

:

9:00 AM

–

5:00 PM

Tuesday

:

9:00 AM

–

5:00 PM

Wednesday

:

9:00 AM

–

5:00 PM

Thursday

:

9:00 AM

–

5:00 PM

Friday

:

10:00 AM

–

4:00 PM

Saturday

:

Closed

Sunday

:

Closed
Schedule an Appointment